"The architect is a bricklayer who had studied Latin."
(A. Loos)
JAM ARCHITECTURE deals with interior design, renovations and new construction for trade, residences and offices. The study by the 2012 fa parte del Design Index, the addresses of Italian design selected by the magazine Inside. From 2014 It is part of the designers selected from Moscow & Partners. From 2008 published on the titles Abitare, Interior, Domus, Villas and farmhouses, etc.

OUR SERVICES
The services offered by our professional study: preliminary inspections, verify suitability of the environments in reference to the current regulations (PGT, Regulations Municipal Building Code, Asl, Fire fighters), checking conformity between sales acts, cadastre and registered projects in the City // was in fact Reliefs, preliminary projects, final projects, executive projects. // Specifications tender, workers sorting and organization of tenders. // municipal and regional building practices (landscape, CIAL, SCIA, amnesties, etc.). // Commercial licenses for commercial areas. // Construction supervision. // structural Projects (engineer internal study). // and acoustic energy projects (architect specialized external study). // Safety coordination (specialist internal study architect). // economic and real estate consulting and part technical expertise for condominiums and single private (technical advice, civil cases, etc.). // Construction supervision.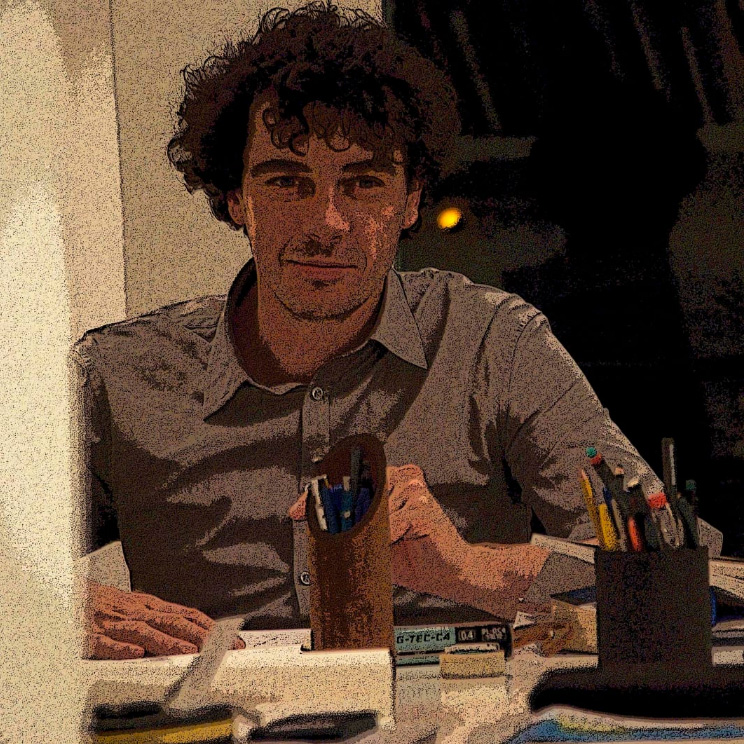 JACOPO MUZIO TRECCANI
He graduated in architecture at the Politecnico di Milano, from 2005 It is a member of the Architects of Milan and Special Order of Journalists. From 2000 al 2003 he collaborated with the architect Umberto Riva and Giovanni Drugman. From 2003 al 2008 He collaborated with Studio Gregotti Associati International. From 2008 He is Coordinator of the Scientific Committee of the Fondazione Milan Onlus Current. From 2012 is Assistant Adjunct at the Politecnico di Milano in different courses of Architectural Composition (E. Battisti, R. Dorigati, C. Zucchi). From 2018 He is a member of AICI (Italian Association of Consultants, Managers and Real Estate Appraisers). In 2018 He holds the title of University Master's Degree at the Politecnico di Milano in planning, programming and design of hospital and health and social systems.
PUBLICATIONS
Studio jam from 2012 fa parte del Design Index, representative addresses of Italian Design selected annually by the international magazine Inside. From 2014 It is part of the designers selected from Moscow & Partners. From 2008 published on the titles Abitare, Interior, Domus, etc. The study followed several projects and works in Italy and abroad (Paris, Nice, Moscow).
CLIENTS

HISTORY
The MOX Muzio Studio starts in Milan in the twenties of the last century and is spread across four generations of engineers and architects. L'ing. Lorenzo Muzio (1890-1970), after following and directed by FS important achievements (Milan-Lyon railway, Station of Venice Saint Lucia, etc.), he opened his own civil engineering firm in Milan, Via Race 3, specializing in industrial construction for national and international complex (Palmolive, Montecatini, Italsider, etc.). L'ing. Guido Muzio (1924-1994) continued working, until the end of the '80s. The arch. Italo Muzio (1916-1947), died prematurely, Assistant Town Planning at the Politecnico in Milan with Luigi Dodi in mid 40s, with offices in Via Cappuccio 10, within a few years designed and built several residential apartment buildings in the historic center of Milan and beyond (in the pictures: Via Slots 2/ Piazza S.M. Beltrade, Via Giardini / Via Pisoni 6, Via Fatebenefratelli 19, Via Cellini 4, Villa in Caglio). The arch. Valerio Muzio (1945), after the political activities and architectural professional photographer, with offices in Pavese Canal Towpath 8, He worked as an executive at the Lombardy Region. Jacopo Muzio Treccani (1975) is an independent professional from 2000; from 2005 He was admitted to the architects, planners, landscape architects and conservators of Milan to the number 14856.
(Bill. history: Giò Ponti in "Style", N.3-4, March April 1947, Garzanti Publisher, p.18; "The people", 19.09.1948; Yearbook Politecnico di Milano, "A.The. from 1941-44 al 1946-47", Milano 1951; Alessandro Lissoni, "Villas and houses", G.G.Gorlich Publisher, Milano 1947)